Custom-Made Canopies for Your Home or Business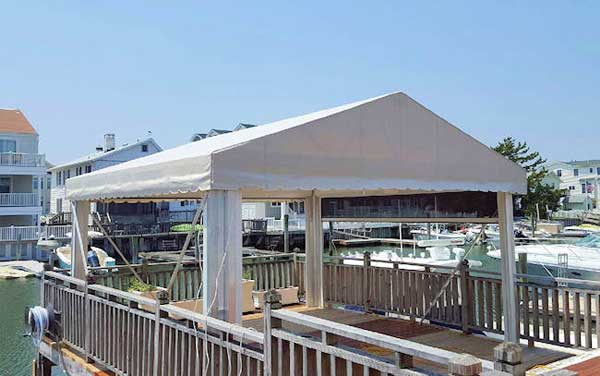 Bill's Canvas Shop makes custom canopies of the highest quality materials at our state-of-the-art facility. We can help you choose between free-standing, entrance and stationary canopies so you can enjoy the right shade structure for your home or business.
Canopy Options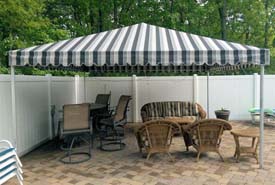 Free-Standing Canopies
Free-standing canopies are an entirely self-contained, covered space for shade when you do not have a structure to anchor an awning frame. Example of places where free-standing canopies are used are:
Beaches
Cabanas
Docks
Outdoor kitchens
Pools
Porch enclosures
A free-standing canopy helps create shade wherever it's most needed, providing space that's up to 20 degrees cooler than the outside temperature. Curtains can be used to hide the corner poles for a more elegant look, or you can opt for rolled-down mesh shades for the sides for added privacy, weather protection and insect control.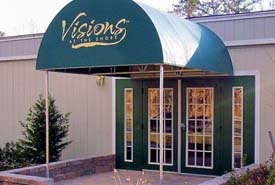 Entrance Canopies
Entrance canopies can draw attention to your business, provide protection from the elements for patrons and add an interesting architectural element to your building. You can also use an entrance canopy to promote your company name and logo or provide a walkway between buildings, all while helping customers find your entrance. All our entrance canopies are custom-made to meet your specific needs. Entrance canopies can work great for restaurants, hotels, schools, churches and retail locations.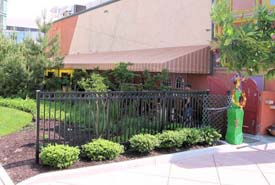 Fixed Canopies
We offer fixed canopies for homes and businesses. Whether you want a traditional or modern style, we help you choose the color, material, pattern and design to meet your needs. Fixed canopies are stationary and can be customized in a wide variety of shapes and fabrics. We can also add graphics to your canopy to advertise your business and help people find you. Let us help you create the perfect canopy for your home or commercial spaces!
Get in Touch With Us
How can we help you with your canopy needs? Contact Bill's Canvas Shop to let us know how we can assist you. Call us at (609) 861-9838 or let us know where we can reach you using our online contact form.