Custom Canvas Covers for Your Car, Boat or Furnishings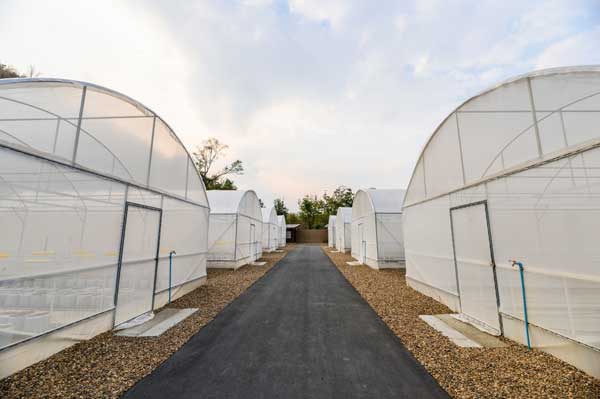 Since 1971, Bill's Canvas Shop has been the premier fabricator of canvas products for commercial business, residential and industrial applications. We also feature an extensive graphic arts capability that allows us to create custom graphics, signs and logos. Our team has the rare talent to take on a customer's needs, develop a solution and make that solution a reality! Production of custom canvas covers is all done on-site at our state-of-the-art facility in Woodbine.
Types of Covers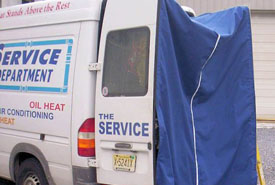 Custom Vehicle Covers
We can provide custom canvas vehicle covers for your car, truck, RV or motorcycle. We specialize in custom-designed and -fitted solutions for your needs. Not only do we design and craft custom canvas to protect your vehicle, we also provide expert repairs to extend the life of your existing canvas, vinyl and fabric coverings.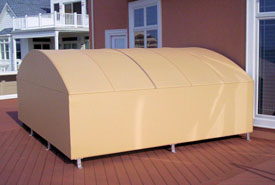 Seasonal Furnishings Covers
Bill's Canvas Shop can help you design and fabricate all types of covers for outdoor, residential and industrial use according to your exact specifications. Our covers are made to last with the best materials offered in the industry. Each cover is handcrafted in the color and style of your choice. Let us help you protect your outdoor furniture and grills from dust, sun, rain and snow.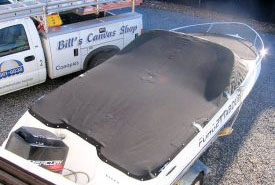 Marine Canvas
Boat covers help protect your investment. Without a boat cover, your boat's interior is subject to accelerated degeneration. We custom-fit and install boat covers, tops and enclosures to meet all your sporting and storage requirements. Our full-service shop also offers boat canvas restitching and repair services. No matter what size boat you have, we can help you create the custom canvas cover you need.
Get Started Protecting Your Investments
Call Bill's Canvas Shop to get started with a custom canvas cover today at (609) 861-9838 . Or use our online contact form to reach us and we will be back in touch as soon as possible.