Entrance Canopies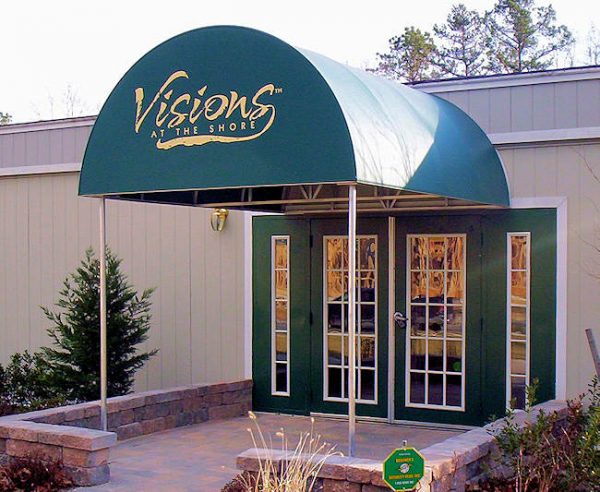 Why should your business consider and entrance canopy or walkway awning?
Draw attention to your business
Provide Protection from the Elements for patrons
Add an interesting architectural element to your building
Promote Branding with Logo graphics
Available with side drop curtains for extra weather protection
Direct visitors to the correct entrance
Provide a covered walkway between buildings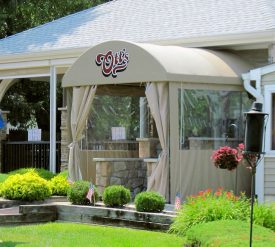 Entrance Canopy with Drop Curtains
Our canopies are made in our
state-of-the-art fabrication facility in Woodbine NJ.
Since all of our awnings and canopies are custom made they will match your specific needs for coverage, branding and protection.
Our designers can use many various techniques to incorporate your logo or custom art work.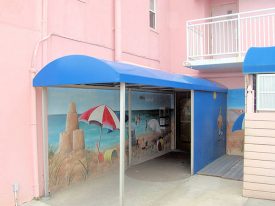 Walkway Canopy
Making custom awnings for over 40 years gives us the experience and the knowledge to help you design the awning that will best suit your needs and that is made right here in South Jersey.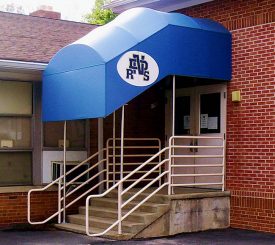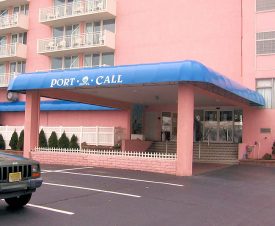 With a cover in place over your sidewalks and entry ways, customers won't get wet from the rain or have to deal with the hot heat from the sun.
Businesses that most often use entrance or walkway canopies include but are not limited to:
Hotels and Motels
Catering Halls
Casinos
Restaurants
Office Buildings
Apartment Houses
Schools or church pickup and drop-off locations
Parking Lots
Airports
Parks
Retail Locations
Factory Direct Awning Pricing!