Curtains, Shades & Screens
Looking for a little privacy from neighbors that are a little too close? Feel the need for a bit of extra shade sometimes? Want to cut down on the sun beating down on your backyard oasis for part of the day? A privacy shade, privacy screen or privacy curtain from Bill's Canvas Shop could be the perfect solution to add your deck or patio!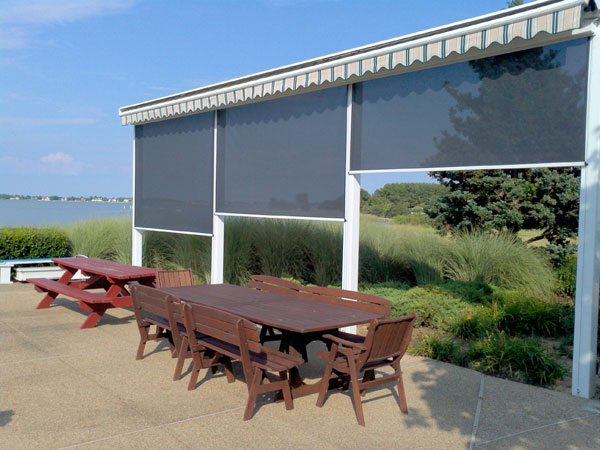 When you want extra shade and privacy for your outdoor space, Bill's Canvas Shop offers you the ability to pull across a horizontal exterior curtain that measures anywhere from 3 feet to 8 feet high. Our privacy curtains offer the following benefits:
Available in acrylic fabric or vinyl open mesh material
Fabric slides back into a well-constructed protective cassette
Many fabrics & colors to choose from so you can coordinate with any décor
This spring-loaded shade system can also be an outdoor screen that provides a dividing wall for condominiums and townhouse decks.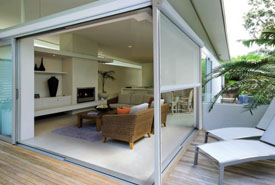 Exterior Solar Screens
Exterior retractable solar screens complement your home décor and look great. Ideal for sunrooms and patios, as well as balconies, these exterior screens can improve comfort and privacy while maintaining your beautiful views.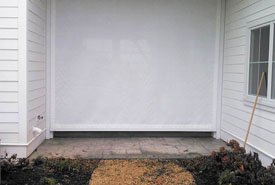 Hurricane Screens
Covering your balconies, entrances, windows, doors and garage openings with hurricane screens reduces the wind to a light breeze and the driving rain to a fine mist. Your home or business' envelope remains intact with this affordable protection.
Get the Protection You Need
Bill's Canvas Shop is your one-stop shop for privacy curtains and shading solutions. Call us today at (609) 861-9838 or leave a message via our contact form to get in touch and discuss your needs.