Awning & Canvas Cover Repair
If the fabric of your awning, canopy, curtains or canvas cover is in disrepair, we offer awning repair and canvas cover repair services. Our industrial sewing team can expertly repair rips, tears, fraying seams and more, all at our state-of-the-art facility in Woodbine. Since 1971, Bill's Canvas Shop has helped clients maintain their awnings, canopies and custom canvas covers with meticulous awning repair.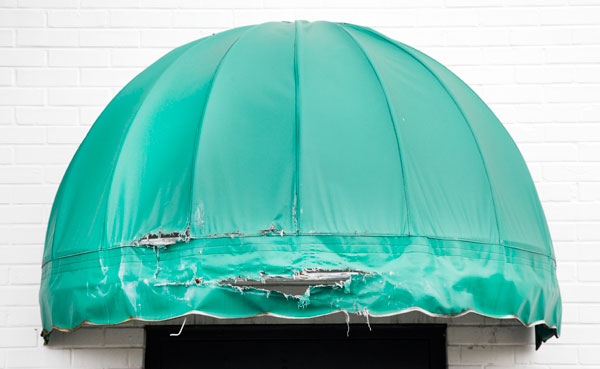 Repair Services We Provide
Our team can make the following repairs to your awning, canopy or canvas cover, as well as curtains:
Boat enclosure window & screen replacement
Braid repairs & replacements
Restitching
Snap, fastener & grommet repair & replacement
Velcro replacement
Zipper repair, replacement & lubrication
Repairing your existing awning or canvas cover is much more affordable than having to invest in a new system. If you like, we can also conduct professional cleaning along with your repair so the material will look good as new.
Is Your Canvas Too Damaged to Repair?
If your awning has a frame that is still in good shape, we will be happy to provide you with an estimate to custom-make a replacement for you. Your new awning or cover will be crafted to your existing frame and will be far more affordable than having to buy a brand-new one.
We will also store your fabric cover for the winter after cleaning or repair in our fully insured warehouse. We tag each item and place them in a clean, safe storage area. We will then re-install them in the spring so your home or business will be ready for the sun.
Get in Touch With Our Team
From canvas cover repair to cleaning and winter storage, Bill's Canvas Shop is your one-stop shop for awning, canopy and canvas cover solutions. Call us today at (609) 861-9838 or leave a message via our contact form to get in touch.