Awnings for Your Home or Business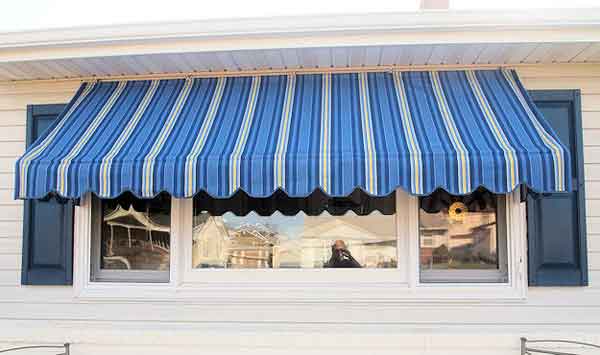 If the sun hits your home or business and makes it too hot to sit outside and enjoy the view, awnings could help you improve your outdoor spaces. At Bill's Canvas Shop, we create custom awnings for our clients. Whether you want to create a shady retreat for your customers to enjoy alfresco dining or a refreshingly cool area on your patio to sip drinks with friends, we can help you create the awning solutions you need.
Types of Awnings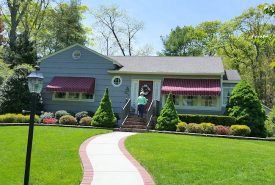 Window Awnings
Did you know window awnings can reduce the heat that enters your home or business by up to 20%? Custom awnings can help keep your interior cooler and more comfortable, and help you save on air conditioning costs. Choose from fabric window and door awnings to add protection from the weather, shade and beauty to your property. Awnings can also help reduce the sun's rays from fading your furniture or paint.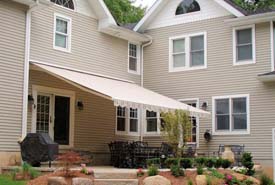 Retractable Awnings
A retractable awning can be motorized or manually operated and has an integrated hood and tray that wraps from the top around the back and bottom of the awning, which is actually an automatic fabric protection system. A retractable awning may be for you if you want to control when your awning stays open and when to put it away. Choose from many different colors and patterns, all in a custom-made fabric to fit your home or business.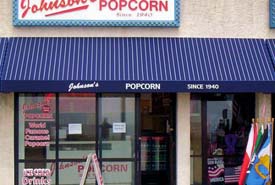 Storefront Awnings
Bill's Canvas Shop offers storefront awnings for your business to help you attract more customers and enhance street visibility. We even offer custom illuminated awning designs. We can design a brand-new canopy or replace your existing awning cover if your frame is still in good condition. We work with businesses of all sizes to install beautiful and durable storefront awnings.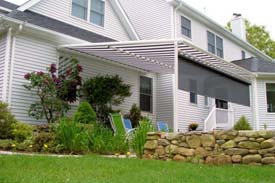 Pergola Awnings
A retractable pergola awning combines the beauty of a pergola with a retractable awning. Durable enough to withstand inclement weather, pergola awnings can help you extend your outdoor dining season, guarantee dry conditions at weddings or other functions and expand your restaurant's seating. You can even improve the ambiance with optional integrated LED lighting and audio, as well as an optional manual or motorized drop screen or curtain.
Contact Us to Learn More
Get in touch with us to schedule a consultation to discuss your next awning project. Call Bill's Canvas Shop at (609) 861-9838 or reach out using our online contact form.