Pergola Systems With Integrated Retractable Awnings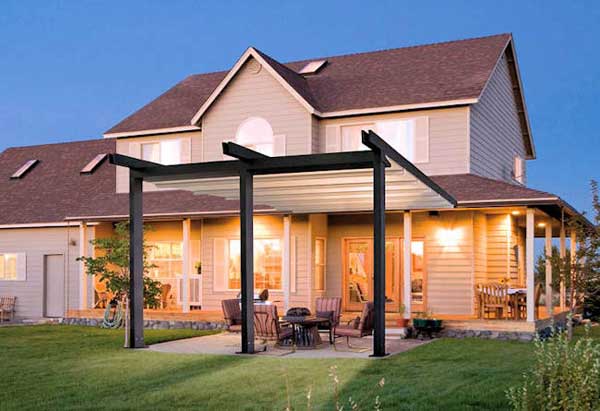 Pergolas offer a beautiful way to create shade and foster climbing plants for your home or business, not to mention create a unique architectural feature for your structure. Bill's Canvas Shop works with both residential and commercial clients to design beautiful, custom-made pergolas. We can also install a retractable motorized awning that can be mounted directly onto your existing pergola.
Our team offers Gennius structures, which combine pergolas with retractable awnings to create an almost room-like feel. Gennius can cover everything from a small deck or patio to a larger, grander space. With Gennius structures, you can provide sun and weather protection for you and your guests and better control the temperature.
Why Choose a Pergola?
Pergolas offer many benefits for homeowners and business owners. Outside of their unique look and versatility, pergolas:
Can help frame or define a space for better separation and character.
Are durable and easy to maintain throughout their life.
Make a beautiful place for climbing plants to grow.
When you choose a pergola, you also have the option to attach it to another structure or, as is more common, create a free-standing structure to make a statement. At Bill's Canvas Shop, we can help you decide which pergola options would work best for your particular needs.
You can also enhance the look and function of your pergola with our retractable awning options, which work great for businesses that need to protect assets or customers when inclement weather shows up.
Learn More About Your Options
Discover your pergola options and learn more about our pergolas with retractable awnings. Call Bill's Canvas Shop today at (609) 861-9838 or send a message through our contact form and we'll be back in touch shortly.