Seasonal Servicing & Maintenance Program
You can prolong the life of your canopy, awning, canvas covers and shutters by using our seasonal servicing and maintenance program. Bill's Canvas Shop can help you take care of your awnings and canopies with over-winter storage and canopy and awning cleaning. Since 1971, we have not only created custom awning and canvas solutions for residential and commercial clients, we've helped those same clients maintain their investment as well!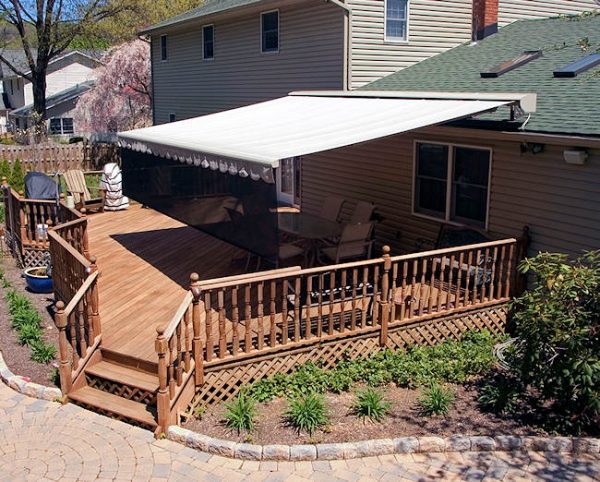 How Our Seasonal Services Work
In the fall, we will remove your awnings or canopies that are not designed to withstand the harsh winter we have in New Jersey. Every year, we take down hundreds of awnings in the fall, store them through the winter and re-install them in the spring. For a small fee, you can extend the life of your awning investment.
During the winter, we make any repairsthat might be needed to keep your awnings or canopies in good condition, such as stitching of tears. Should your canopy or awning need cleaning, we can hand-clean your fabric or vinyl. Over time, environmental debris can collect between the weave of fabric awnings and the top of vinyl awnings, and mold and mildew can grow in the debris.
Regular awning cleaning can remove these destructive elements, preventing premature aging of your fabric or vinyl and keeping it looking great for many years to come. You can combine our cleaning and repair service with our winter storage service so that come spring, your awnings will be clean and ready for the season.
If for any reason your awning can't be repaired, we can also recover existing awning frames for a brand-new look at an affordable price.
Get a Quote for Awning Cleaning & Storage
Get a free quote for your awning cleaning and storage needs by calling Bill's Canvas Shop at (609) 861-9838 . You can also use our contact form online to reach our friendly team.